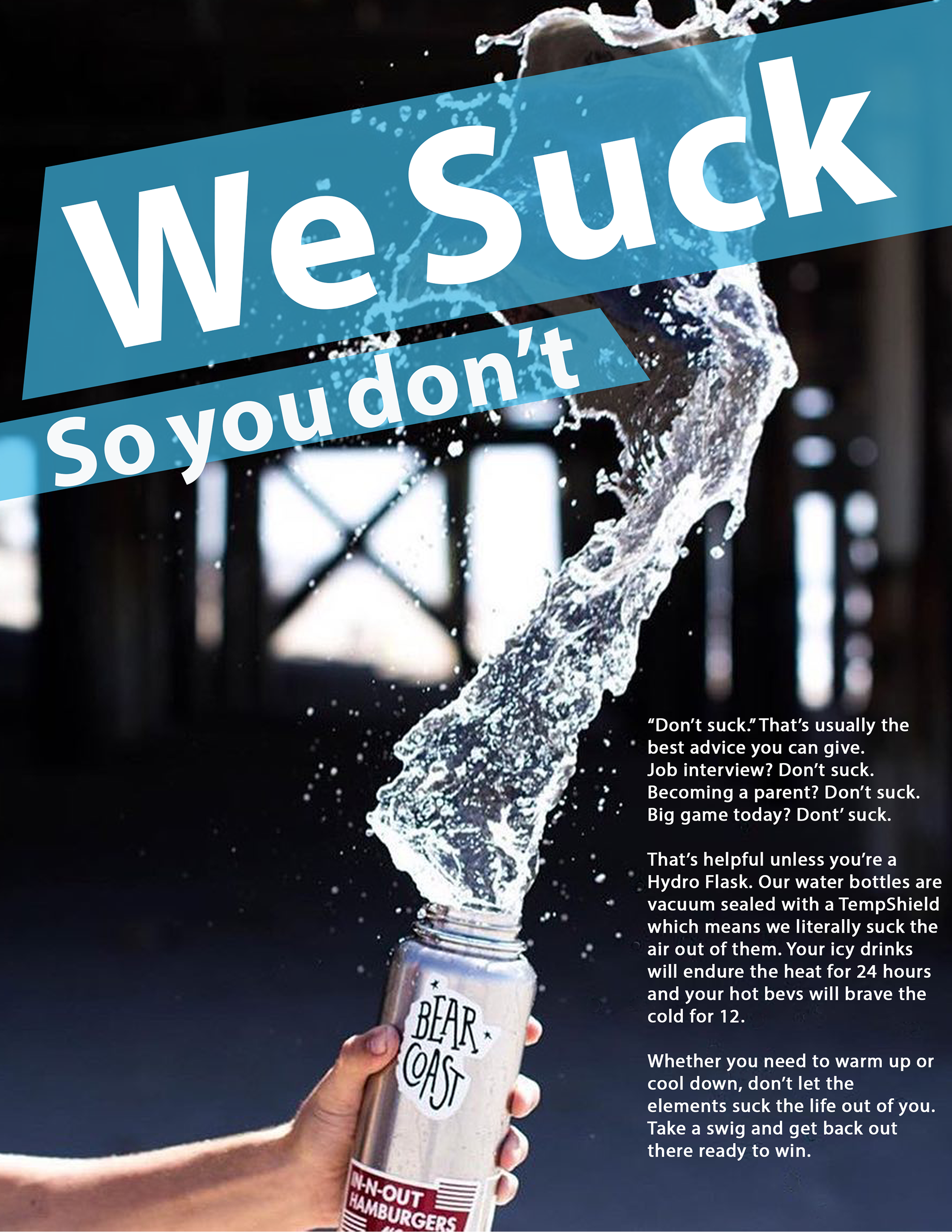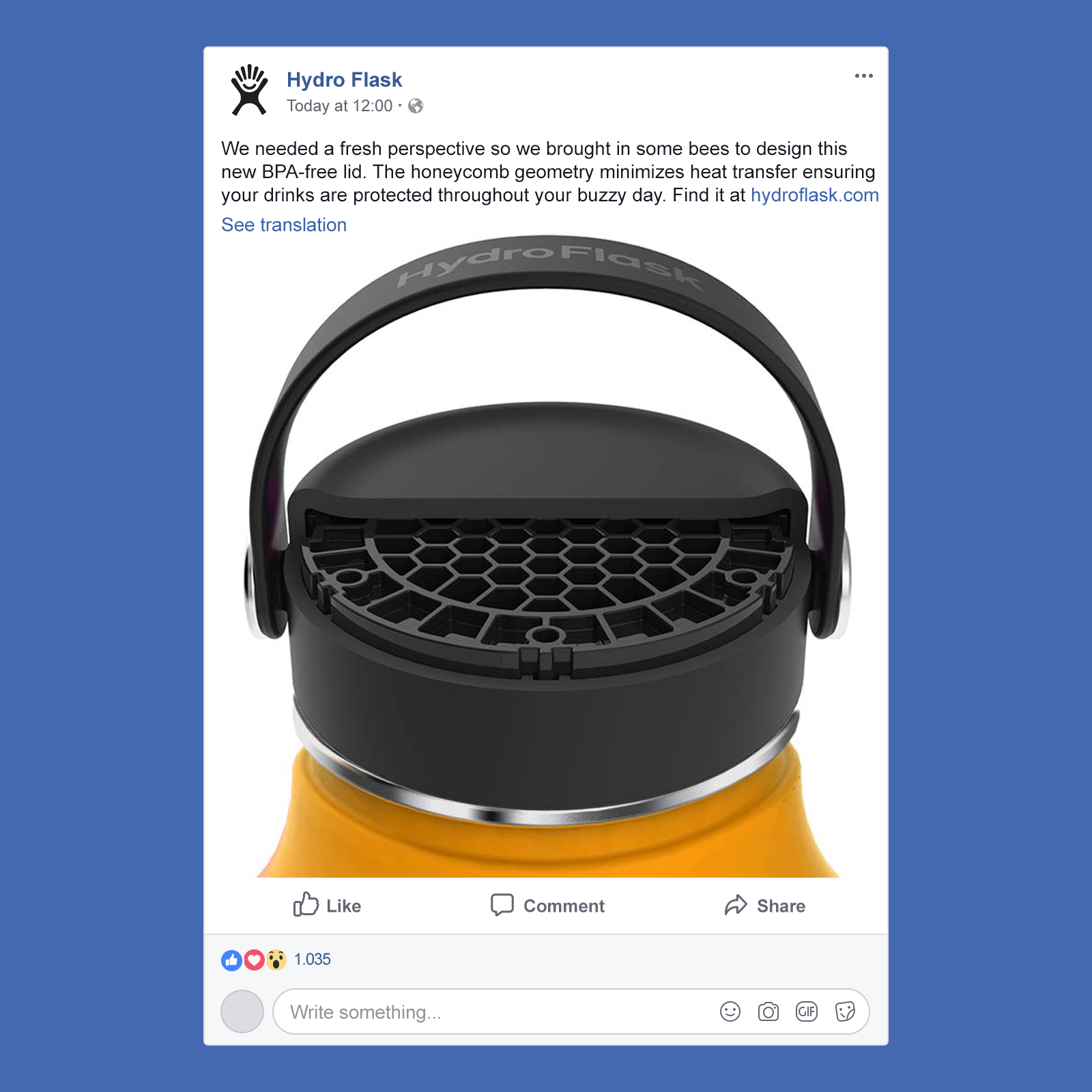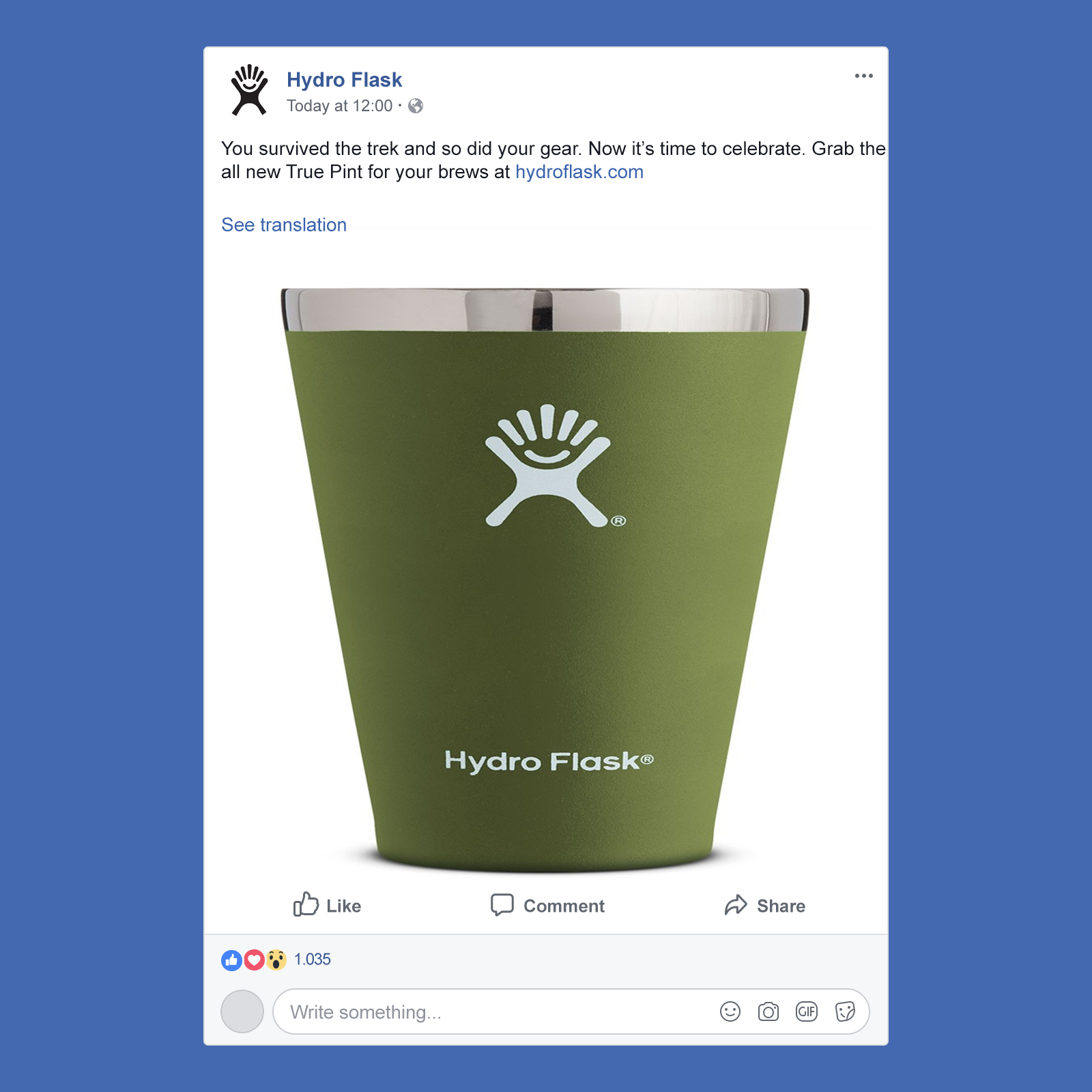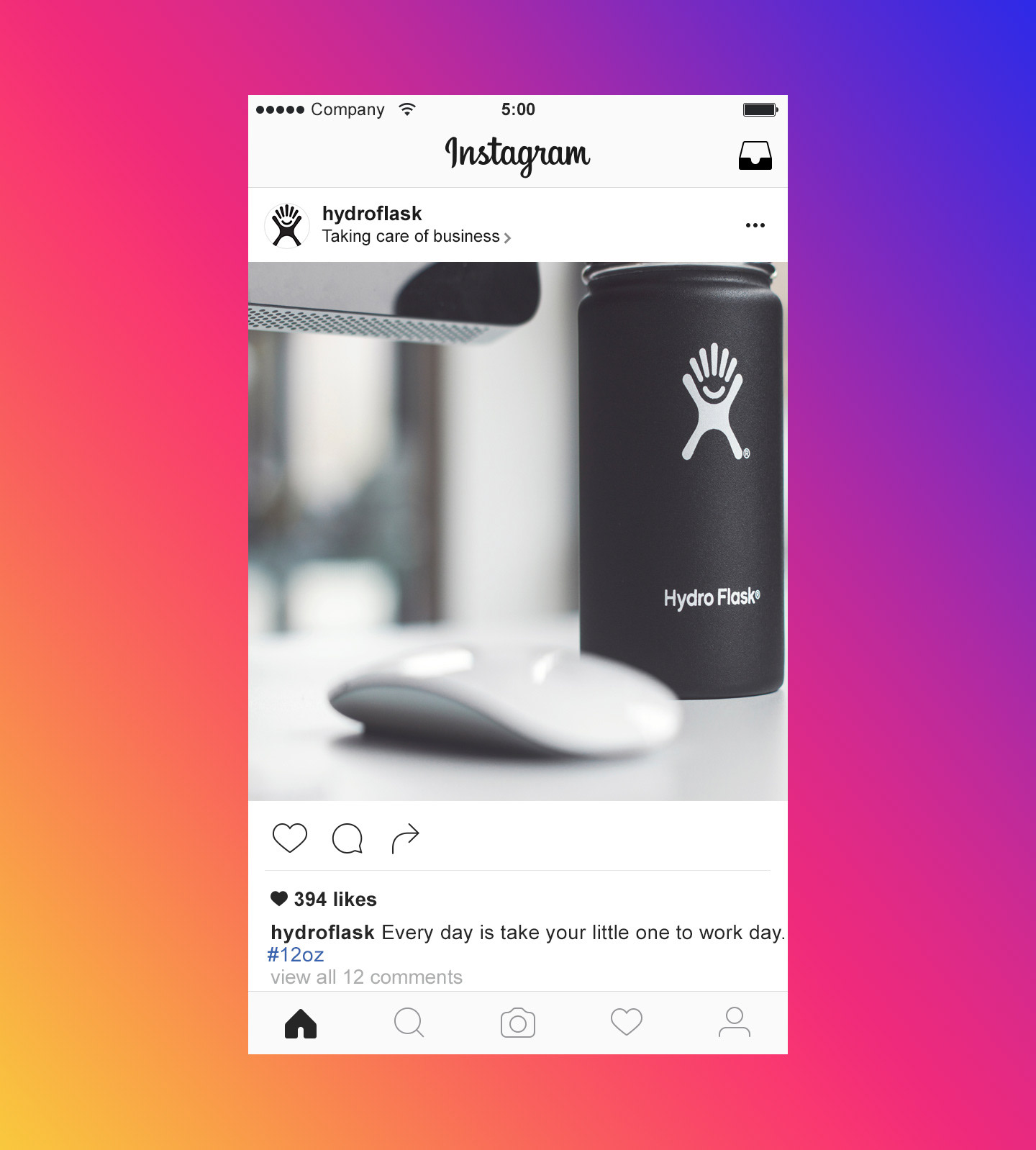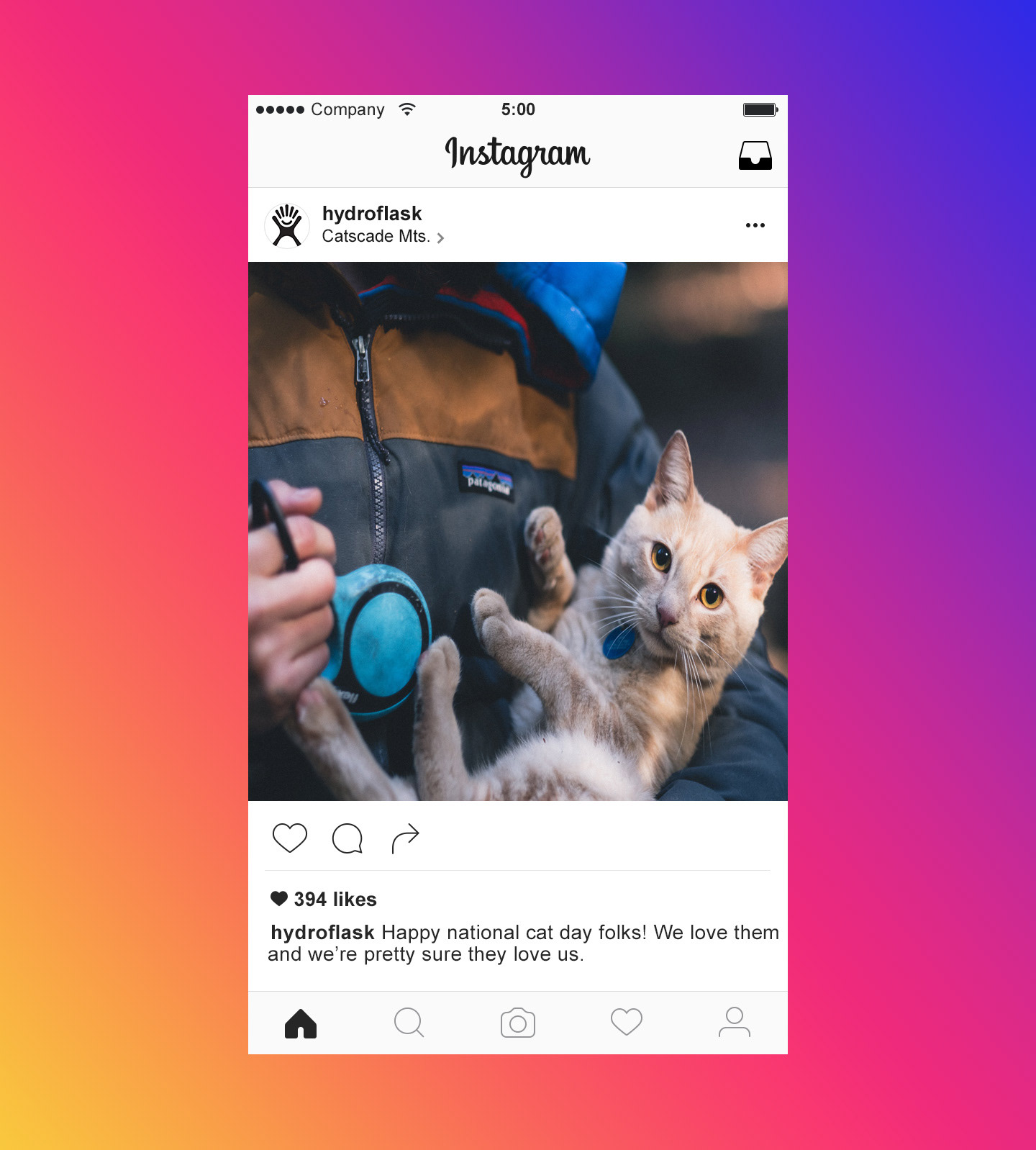 Hydro Flask is one of the most popular brands of insulated water bottles out there and for good reason. With 18/8 grade stainless steel, TempShield technology and several versatile designs, it's hard to beat.  The question was, how do you point out these stellar features in an unexpected and fresh way?
The idea was to create a tagline that didn't talk about how good it was, but about how "bad" the products were. The central phrase is "We suck so you don't" which highlights one of its most important features—the TempShield. 
Hydro Flask vacuum seals each water bottle by sucking the air out of the bottles in order to insulate them from the elements. I drew attention to this process and pointed out the central feature in a humorous way without getting bogged down with too much science.  
The first piece is a magazine ad that solely focuses the TempShield and the benefit of vacuum insulation.  The second piece is a landing page primarily focusing on the TempShield but also highlights a few products and the adventurous community of other Hydro Flask owners. Finally, I made five social media posts. The first one promotes Hydro Flask's  new cap that does an even better of insulating beverages. The the first two instagram posts promote a feature as well. Hydro Flask is also a lifestyle brand so the last two posts don't highlight a feature so much as the people who use it. 
Instagram and FB template provided by: Marina Dellaco. Landing page mockup provided by: Pura Agency. Images provided by: Unsplash and Hydroflask's instagram