Insight
People live with internal and external voices telling them what they can and can't do. 
Concept
Show how Cann helps people overcome the limitations placed on them by helping them relax and be their true selves.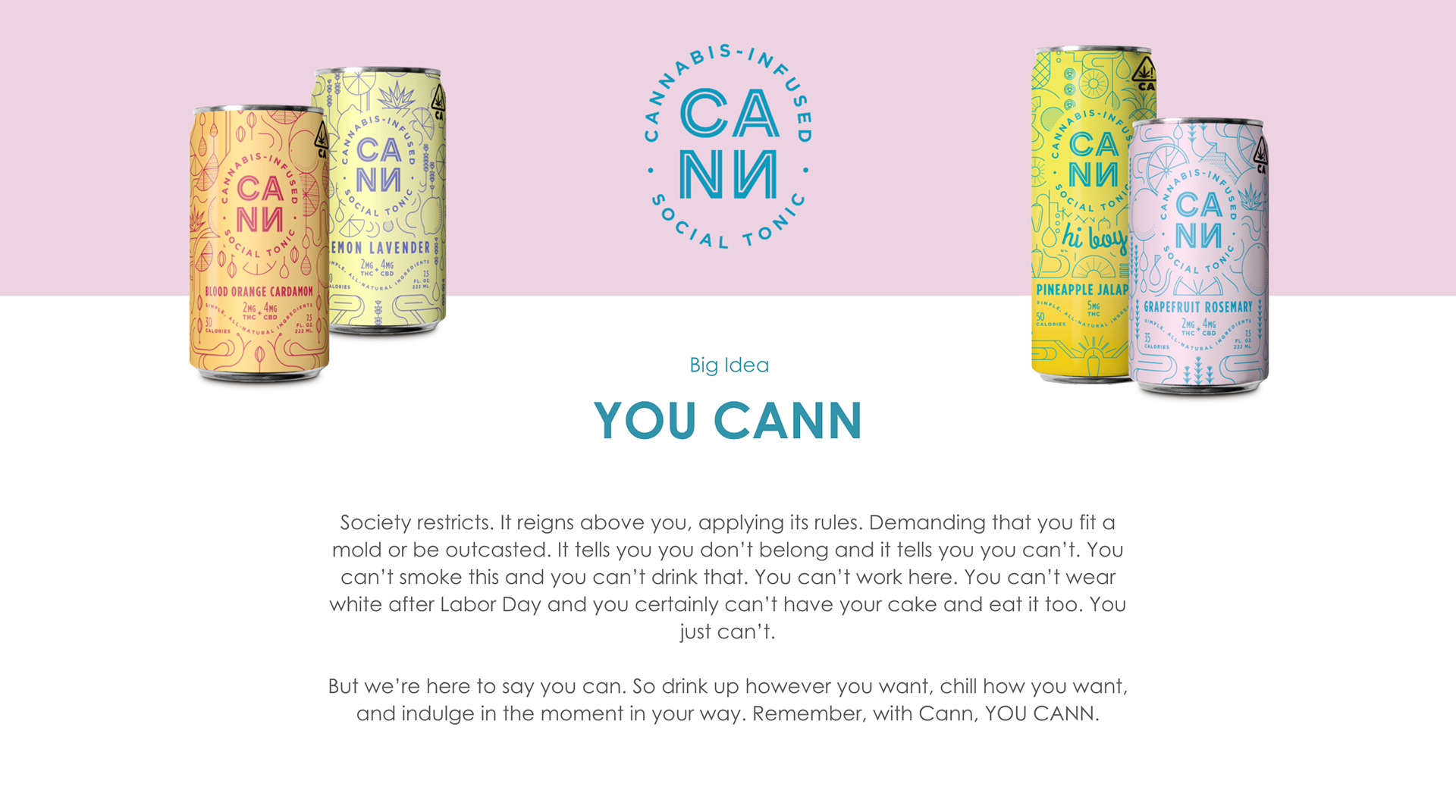 Out of Home

Employing the classic "Never have I ever" party game, Cann will use OOH placements on billboards and bus stops to ask the audience if they've ever felt anxious or out-of-place in specific social situations. We'll provide an answer with our comforting tagline "You Cann", which directly ties to Cann's socially calming benefits.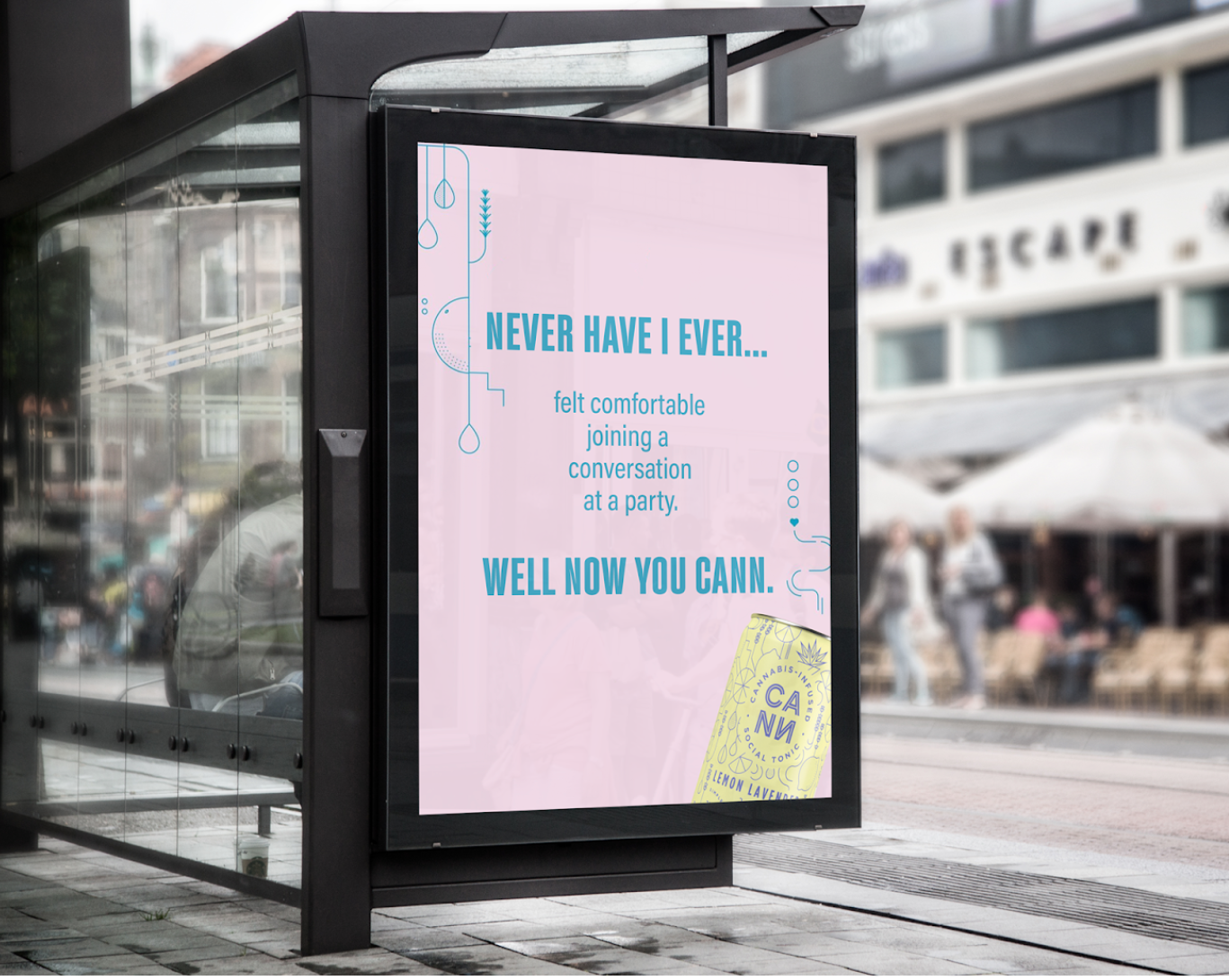 Places like bars and concert venues can cause major social anxiety. Sometimes bathrooms can be a place of refuge for those who aren't comfortable in large crowds or noisy environments. Cann will create branded mirrors with words of affirmations to be placed in bathrooms of crowded social places.
While drinking Cann, people will feel more like themselves and more comfortable meeting others. Cann will help them start engaging conversations by placing icebreaker questions
on the can itself.

Cann will source various celebrities on social media to host "Cann Talks" over IGTV to discuss the universal anxieties people face and the strategies involved in overcoming them–all while drinking Cann. Think Drunk History meets Oprah. 
We'll also include pre-made IG story templates and Twitter Polls/questions, so people can participate in their own way online.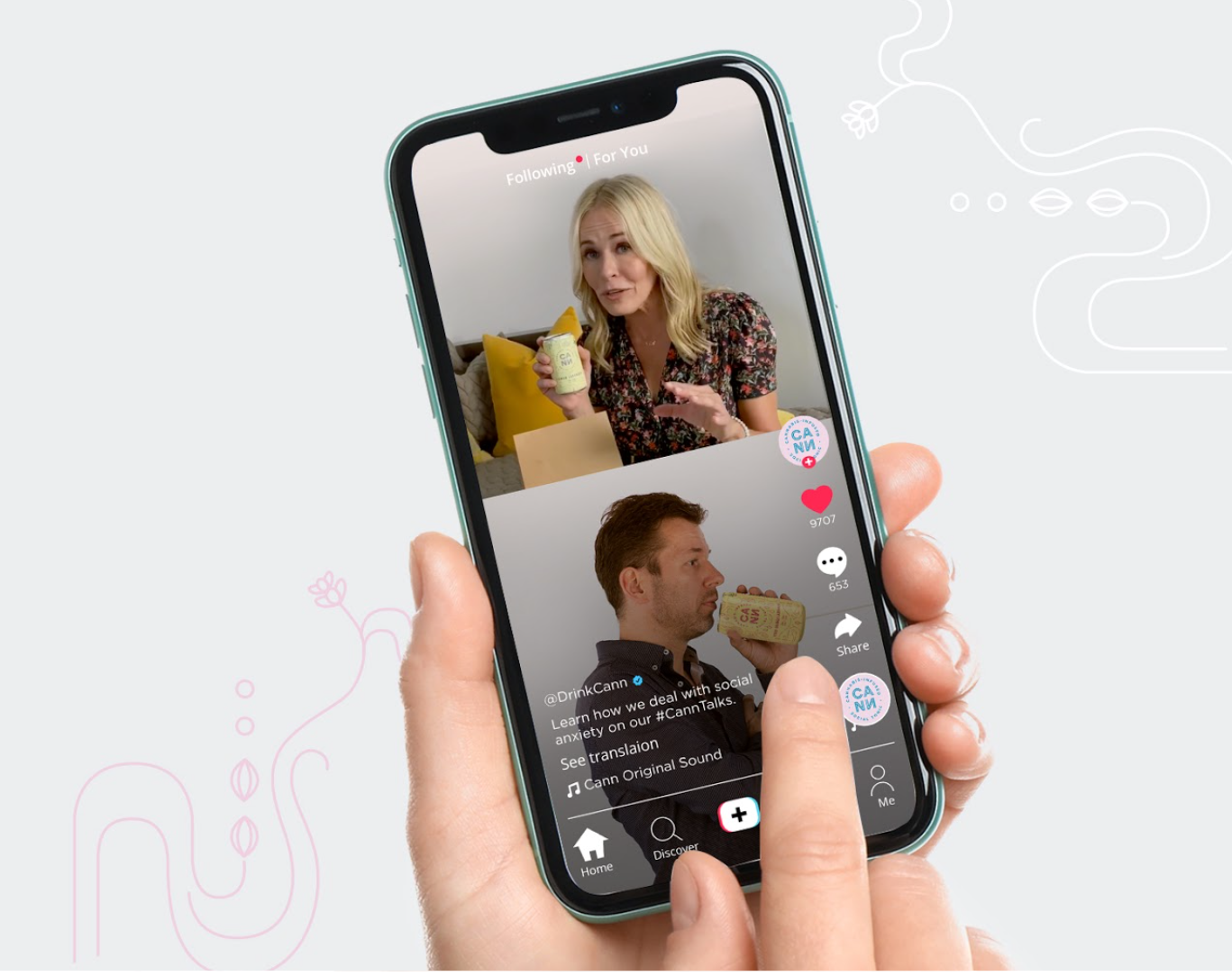 Extension–Cann Phone Booth
Cann will have specialized phone booths specifically designed for "Social Anxiety Emergencies." People will pick up the phone and receive their own affirmations.  
After the person ends their call, a mini can of Cann will be dispensed where quarters usually come out from. Not only will this takeaway remind people of their 'Cann-Do attitude' but there will be a discount code as one of the messaging options.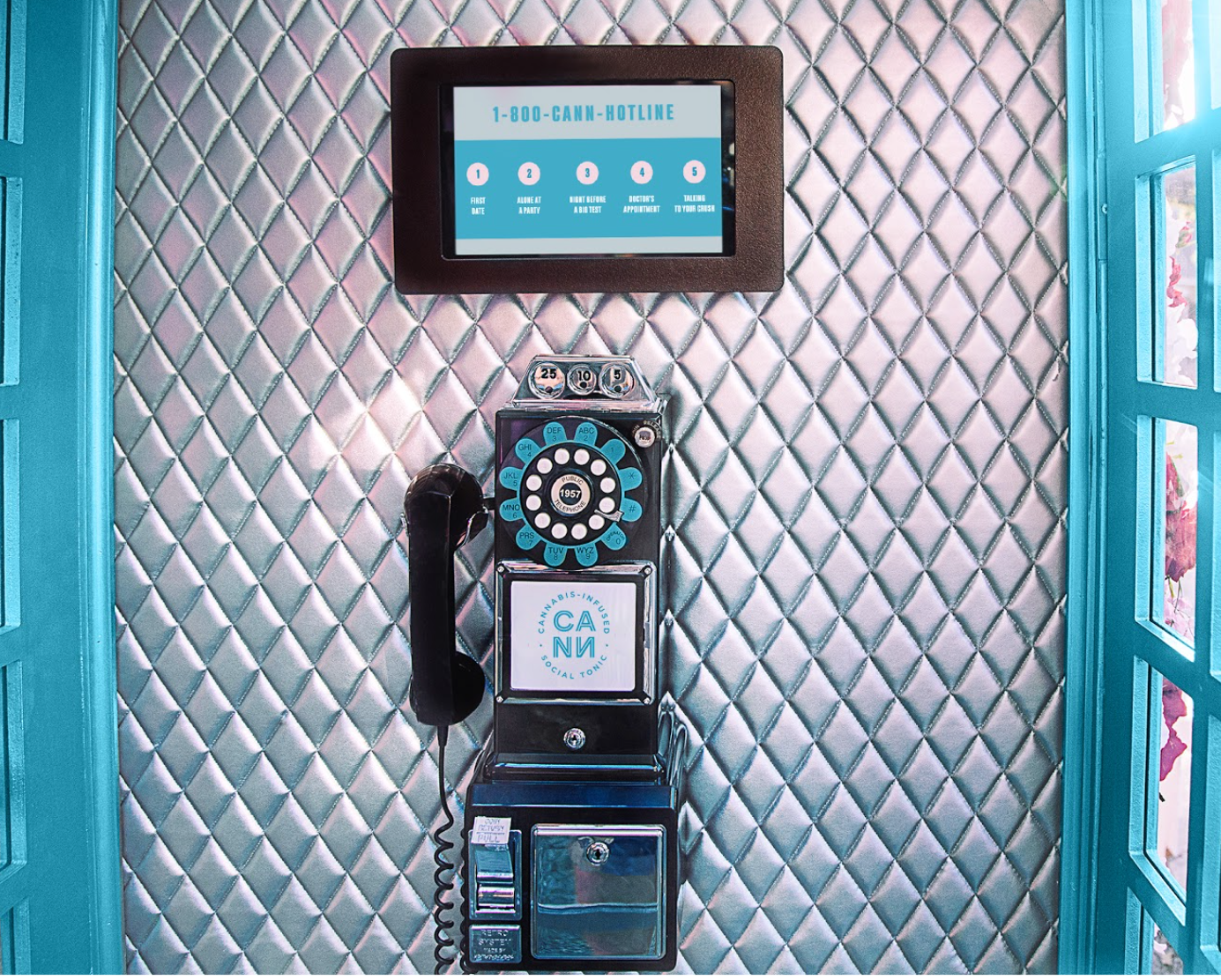 Extension–Partnership with the Last Prisoner Project
Many people are currently in jail due to unfair marijauna charges. However, with the legalization of weed, we believe those people deserve to be released. Cann will partner with the Last Prisoner Project to advocate for, provide aid, and release those who are incarcerated due to petty marijuana charges as part of the You Cann campaign. 
​​​​​​​